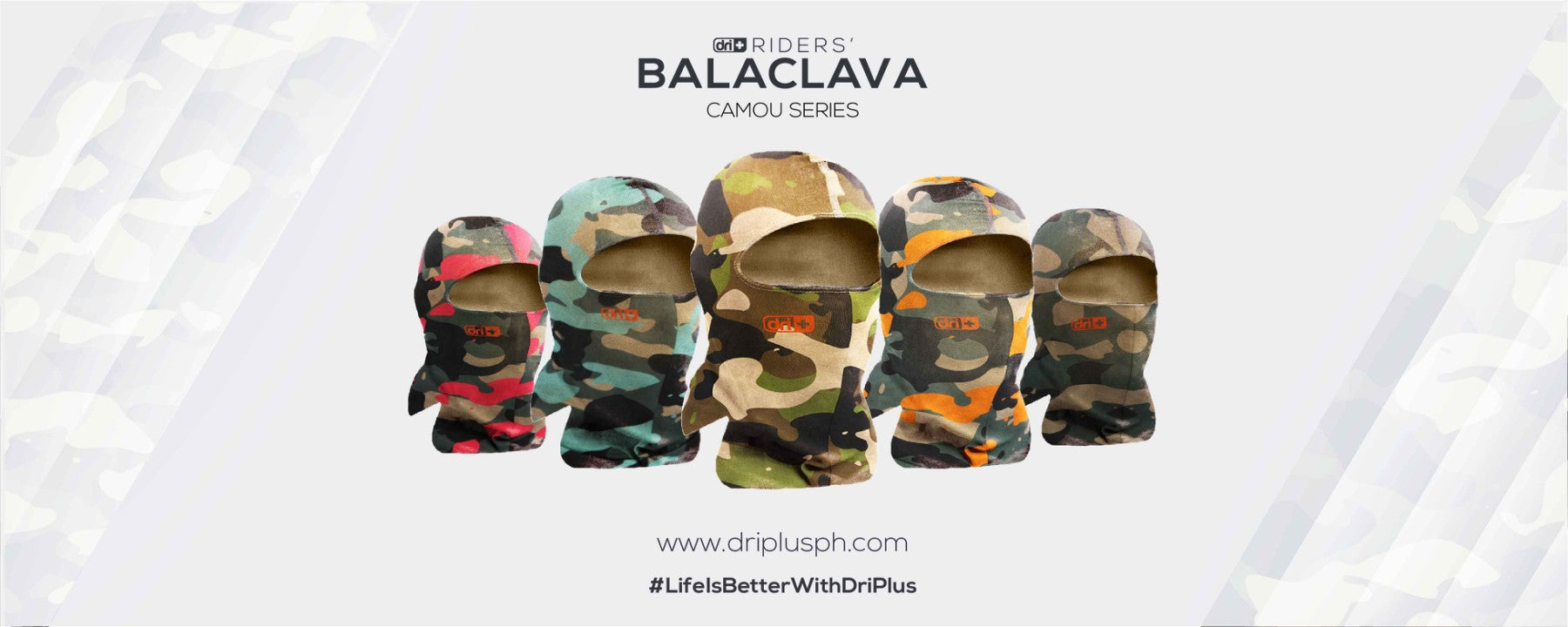 Biking or riding a motorcycle is a thrilling and adventurous experience that many people enjoy. Whether you're a seasoned rider or just starting out, having the right accessories can make your ride safer and more enjoyable. In this article, we'll discuss the must-have accessories for bikers and riders.
Before discussing these must-have accessories, a motorcycle approved helmet is necessary to use on all roads, for better protection and safety. Also, closed shoes are required to ensure added protection to the rider.
Some must-haves to consider;
1. Balaclava and Deodorizer
The most important accessory for any rider is a good quality helmet. It's essential for protecting your head from any injury in the event of an accident. When buying a helmet, make sure it meets safety standards and fits your head snugly. To keep your helmet staying fresh longer, use our Dri Plus Balaclava and our Dri Plus Helmet Deodorizer to keep your helmet cool and fresh on and off your ride.
Dri Plus Men's Black Washable Multi-Functional Moisture Wicking Balaclava 1 piece ₱500
Dri Plus ODMHS1 Riders' Helmet Deodorizer 1 piece for only ₱200
3. Gloves
Gloves are another essential accessory for riders, as they protect your hands from cold, wind, and road rash. They also provide a better grip on the handlebars and protect your hands in the event of an accident.
Dri Plus ODMGLOV2 Full Finger Touch Screen Gloves 1 pair ₱650
4. Rider Jersey
A good choice on a warm day is a long sleeve moisture wicking jersey. It is breathable, lightweight and designed to provide wind and sun protection on your skin.
Dri+ Ride Men's Motorcycle Dri Jersey Long Sleeve 1 piece ₱1050
5. Riding Shoes
Investing in a good pair of riding boots is also important, as they provide support and protection to your feet. They should be sturdy, comfortable, and have good traction for your safety and control.
Dri Plus Men's DRI+RIDE Urban Suede Leather Mid Cut Sneaker Shoes ₱2900
6. Jacket
A good quality riding jacket is another must-have accessory for any rider. It should be made of durable material like breathable fabric, to protect against the sun, and other harmful elements to provide comfort during long rides.
Dri Plus Men's WindBreaker Jacket 1 piece ₱600
Remember that purchasing high-quality accessories not only improves your riding experience but also emphasizes your safety and well-being. Choose accessories that are tailored to your needs and fit comfortably. With these essential rider apparel,  footwear, and accessories, you can be prepared, safe, and enjoy the open road by staying dry and cool.
Get these must haves at the official website, Shopee, Lazada, Zalora, and at leading Department Stores near you. And subscribe to our website to be informed of the latest promotions and discounts. 
Jun 23, 2023

Category:

News
Comments: 0