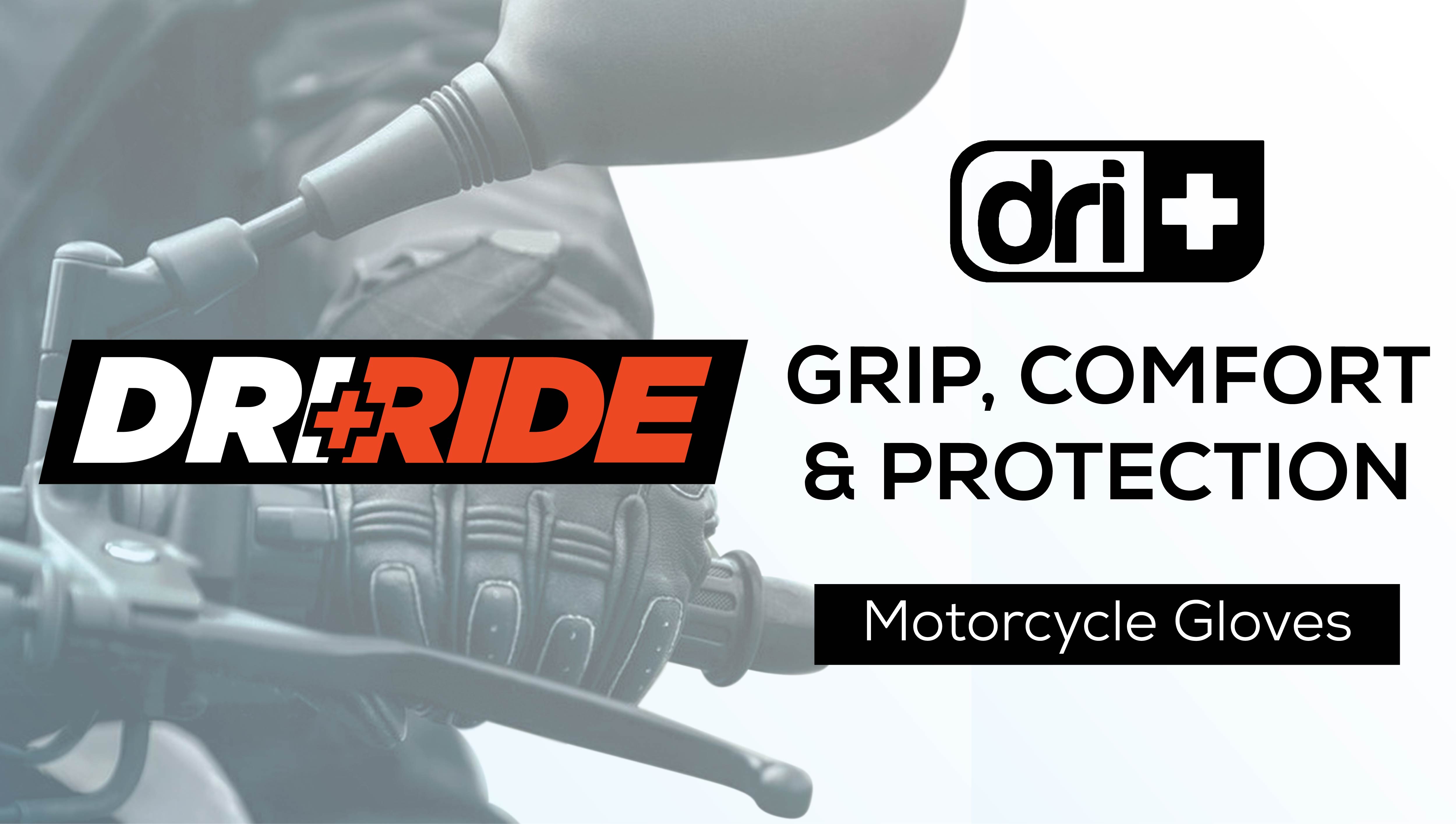 Regarding motorcycle riding, having the proper motorcycle gloves can make all the difference in your riding experience. The New Dri Plus Riding Gloves are quickly becoming a must-have accessory for riders because of the brand's booming name. These gloves offer a combination of grip, comfort, and protection, making them a game-changer for motorcycle enthusiasts.
How do the Dri Plus Gloves stand out in comparison to similar products?
Enhanced Grip
One of the standout features of the New Dri Plus Riding Gloves is their enhanced grip. The gloves are with precision and attention to detail; these gloves give riders a superior hold on the reins. Whether navigating challenging terrains, performing intricate dressage movements, or enjoying a leisurely ride, these gloves ensure your hands remain firmly in control.
Breathability
Riders know that breathability is critical to be comfortable, especially during long rides; the New Dri Plus Riding Gloves excel in this department with their exceptional breathability as these gloves are crafted with breathable materials and are designed with airways on the finger area, keeping your hands cool and dry, especially during intense rides.
Impact Resistant & Protective Knuckle Case
Safety is paramount in riding activities, and the New Dri Plus Riding Gloves take it seriously. With its impact-resistant feature, it provides added protection to your hands. Accidents can happen, but with these gloves, you'll have an extra defense against unexpected bumps and knocks.
The New Dri Plus Riding Gloves come with a protective knuckle rubber guard for riders who want that extra layer of protection. This feature is particularly beneficial for those who engage in competitive extreme riding activities or other disciplines where protecting your hands from impact is essential, giving confidence knowing your hands are well-protected.
Moisture-Wicking Technology
Moisture can be a rider's worst enemy, especially during wet weather or when dealing with sweaty hands. The New Dri Plus Riding Gloves incorporate advanced moisture-wicking technology that pulls sweat away from your skin—ensuring that your hands stay dry and comfortable, allowing you to maintain your focus on your riding.
Touch Screen Compatible
In today's digital age, staying connected is essential even when riding. The Dri Plus Riding Gloves offer the convenience of full-finger touchscreen compatibility. Whether you need to answer calls, check your GPS, or capture a beautiful moment on your smartphone, you can do it without removing your gloves.
The New Dri Plus Riding Gloves redefines the standard for motorcycle gloves, setting themselves apart from similar products in several key ways. With the New Dri Plus Riding Gloves, riders can experience a new level of comfort, protection, and functionality that enhances their riding experience.
Latest Dri Plus Riding Gloves Collection:
Nov 14, 2023

Category:

News
Comments: 0