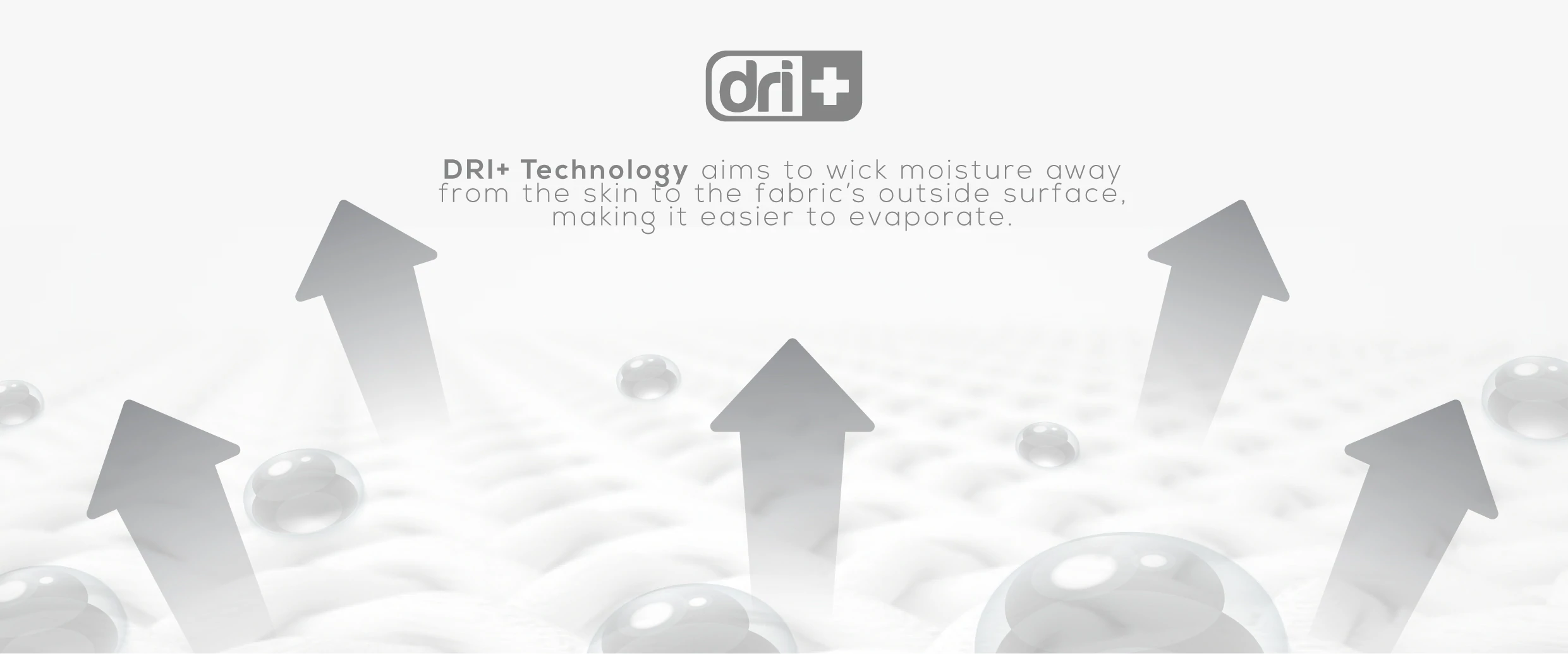 Summer is just around the corner, which means the uncomfortable feeling of sweat and heat are also coming. That's why it's important to consider the right accessories to beat the summer heat. Now, you can go out without worrying about being sweaty all day with DRI+ Technology - a game-changing solution for those looking for moisture wicking properties allowing sweat to evaporate faster from the skin. Since, DRI+ is designed for people who combat sweat issues, we've put in an added antimicrobial feature that kills 99.9% of odor-causing bacteria, perfect for your day to day activities.
Here's a simple guide in choosing the RIGHT DRI+ TECHNOLOGY PRODUCTS:
Whether you're a racer, a chill rider, or a working rider, DRI+ has products designed for your specific needs and preferences. In choosing the best products, consider the material that you will be most comfortable with, also the functionality and the features that you can get from the Dri+ technology product. 
Know more about the best selling items of DRI+ Technology's Accessories and Undergarments
SOCKS
BALACLAVA
Men's Washable Multifunctional Moisture Wicking Premium Balaclava ₱400
SHIRTS
Men's Quick DRI+ Long Sleeves ₱700
Men's Cotton Anti-Odor Sweat Wicking Shirt ₱300
BELTBAG
DEODORIZER
Rider's Helmet Deodorizer ₱200
Get these must have at the Burlington website, Shopee, Lazada, Zalora and at the Department Store near you.
Mar 28, 2023

Category:

News
Comments: 0