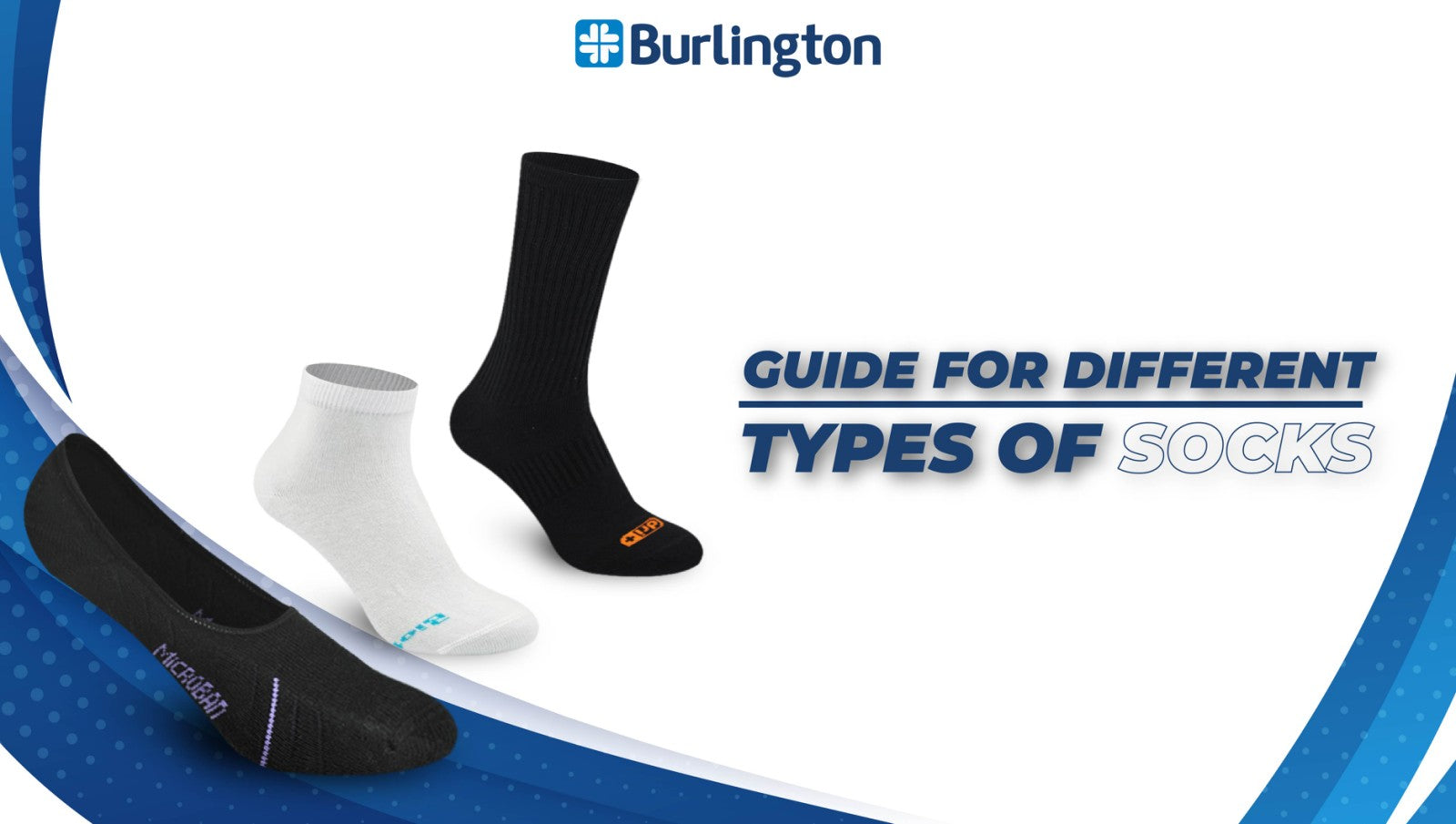 Choosing the right socks may appear simple, but it may actually be confusing. Thanks to Burlington's innovation, Burlington has created a wide variation of socks, each with its own distinct characteristics ranging from length, texture, materials and technology employed, and understanding the various sorts of socks is essential for making an easy purchase. 
Here's the Burlington sock guide featuring different technologies to help you save time when deciding what socks to wear!
ANTIMICROBIAL TECHNOLOGY
Antimicrobial technology helps to eliminate 99.9% of odor-causing bacteria, microbes and viruses that can last up to 50 plus washing. This technology has been tested internationally and proven to be safe and effective for use so it will surely keep feet fresh, comfortable and odor-free all day.
Biofresh Ladies Cotton Ankle Casual Socks ₱ 330.00
COMPRESSION TECHNOLOGY
Cycling? Running? Basketball? Name it. This line of compression technology socks is built specifically for different sports activities targeted to help improve blood circulation, minimize muscle fatigue and prevent cramps. 
Burlington Men's Techgear Traction Cycling Thick Sports Ankle Socks  ₱ 260.00
AROMA ENCAPSULATED TECHNOLOGY
This Aroma Encapsulated Technology will undoubtedly cost you less and will even raise your mood with a longer lasting fresh aroma. The fragrance will gradually release its scent since it requires rubbing or movement to be fragrant. What's more is that this technology can preserve the fragrance and freshness of socks!  It also comes in organic and relaxing scents.
Biofresh Ladies' Antimicrobial Organic Scent Cotton Ankle Lite Casual Socks ₱ 330.00
QUICK DRI+ TECHNOLOGY
Let's beat the heat with this Quick DRI+ Technology that is perfect for Riders since it provides moisture wicking properties that pulls sweat away from the skin.
DRI+ Men's Motorcycle Socks  ₱ 300.00
AIRCOOL FEATURE
Enjoy being outdoors while staying comfortable and fresh all day. This Aircool feature by Burlington is perfect for an everyday active lifestyle since its material ensures breathability and airflow, providing a cool and dry experience all throughout the day.
Puma DRI+ Hexa Men's Thick Cotton Sports Ankle Socks ₱ 270.00
To know more about the different types of socks from Burlington, visit the official website, Zalora, Shopee and Lazada or at a department store near you!
Mar 15, 2023

Category:

News
Comments: 0